APPLICATIONS CLOSED
Exile Medics Desert School 2019
Namibia 15- 21st November 2019
Desert Ultra race 21- 28th November 2019
You can now also apply to just be part of the Desert Ultra medical team, for an admin fee of just £175
After the build up, the rumours and the whisperings and the success of 2018 its here. Desert School
The desert. A place for the toughest and most resilient of medics. When they can't be found anywhere else, the people call Exile Medics, and Exile Medics go. To Namibia. For an Exile School in the oldest desert in the world which has been dry for 50 million years.
This 6 day school, delivered in conjunction with Kaurimbi, will give you all the skills you need to live and work in the harshest environment on the planet. A place that sees no water for millennia at a time, a place rife with snakes, scorpions, elephants, zebras, kudu, giraffe and countless other dangers. You'll live and work in the desert from the people who actually live there, and learn how to find water, build shelter, light fires, cook, navigate and travel in the burning heat. What's more, the most senior Exiles will train you in desert medicine, teaching you how to manage patients in a place where just surviving until lunch time is a challenge. Heat illness, trauma, envenomation, dehydration, infection, sports medicine and more will all be explained, with practical exercises along the way
What's that you say? You want even more? OK, well how about a trek through the veld, night exercise, breakfasts and dinners cooked for you in a bush kitchen and a Namibian braai (that's an Afrikaans barbecue for the uninitiated) under the vast night sky.
And let's not forget a once in a lifetime safari night at the private Erindi game lodge on the first day, spotting elephants, giraffes, warthogs, zebras and Hughe crocs!
And new for 2019: Off road driver training in real desert 4x4s with local experts and some other new surprise wilderness skills that would make Indiana Jones jealous.
For some, Desert School is followed by the 2019 edition of the Namibian Desert Ultra Marathon. If you choose, you could be part of the medical team supporting this epic 250km race through the veld and Brandberg mountains practicing your skills for real, on a real event, on real athletes. It's one of the most demanding expeditions around, and you'll certainly earn your stripes as one of the Exile elite.
You can also apply to just be part of the Desert Ultra medical team, for an admin fee of just £150
During Desert School our faculty of Exiles, local Namibians and the San tribe will teach you:
Heat illness - dehydration in the wilds, and in sportspersons- preparing a desert medical kit - setting up a desert camp - managing animal related injuries - travelling in the desert - managing trauma in the desert - finding and cleaning water - lighting fires - finding food - hunting and trapping (no animals will be harmed in any way) - making and shooting bows and arrows - local history and 25,000 year old cave paintings - off road driving - search and rescue - night navigation (weather permitting) - live snake handling (from Stretch- the craziness snake guy you ever did meet!) - day navigation - planning evacuations - shelter building - stretcher carries - spider/ scorpion finding - desert legends
This combined with a few other surprises and the traditional Exile Medics feast, and we promise that you won't be disappointed. Just see the comments below!
Be part of an Exiles Legend- come to Desert School
Cost: Desert School costs just £750. Compare this to other training organisations, and you'll agree that this is a good deal. If you want to join the race team as well, the cost is £825. A deposit of £150 will be taken via the website when your place is confirmed, and the remainder will be due by October 31st via bank transfer to keep the costs to you as low as possible. To join the race team alone, the admin fee is £150- but you don't get to join Desert School which is the greatest course in the world.
We know its a lot, but compare this to other options for Desert Medical training and expeditions and you'll be amazed at the value. We really really promise you will. And the surprises coming your way will not disappoint….
Dates: Desert school begins at 1200 on the 15th November 2019 at Hosea Kutako airport, Windhoek, from where you will be taken into the wilds. Desert school finishes at 1200 on the 21st November 2019 in Spitskoppe, at which time those wishing to depart will be transferred back to Windhoek. Those staying to join the race team will remain with the camp until the 28th November 2019, when you will be transferred back to Windhoek by approximately 1300.
IF YOU ARE ONLY JOINING THE RACE TEAM: You will need to be in Windhoek for the 20th November, and will return with the rest of the event on the 27th November as above.
The race: The race takes you for a 250km route around the Brandberg mountains through every kind of desert terrain, looking after an elite group of athletes pushing their physiology to the limit. Its a unique (really, it is unique- we know everyone says that) chance to use your newly acquired skills for real and see more of this unique environment. A week in the Namib for £75? It really is an incredible opportunity which only comes once a year. Have a look at the race information here, and look at the gallery from the 2018 edition of the race to see what you'd be signing up to. You should do this.
Food: For desert school, you will also need to bring snacks and food for lunch each day with you. If you are involved in the marathon itself, you will need all your food for the duration.
Accommodation: For both desert school and the marathon you will sleep in tents that will be provided. You will need a sleeping bag. There are sleeping mats available, but in the past there have not been enough to go round, so bringing your own roll mat is a sensible idea.
Communication: Mobile phone coverage is good in places, poor in others. We will have satellite phones to communicate between teams and to contact the UK.
Flights: You will need to buy your flights to Namibia (you will fly Home- Windhoek- Home), but we will let you know that you're in in plenty of time to get the cheap ones. You will need to arrive at Hosea Kutako Airport in Windhoek by 1200 on the 15th November 2018 (PLEASE NOTE: there are 2 airports in Windhoek, you MUST fly to Hosea Kutako). If you are leaving after Desert School, you will leave Spitskoppe on the 21st November and will be able to fly from Windhoek from 1700 on the 21st November, however we strongly recommend that you book to leave on the 22nd November to avoid any likelihood of missing flights. For those joining the marathon team, you will be free to depart from Windhoek on the 28th November after 1300. In all cases, you will need to tell Exile Medics when your flights leave and depart.
IF YOU ARE JOIING THE RACE TEAM ALONE: You will need to buy your flights to Namibia (you will fly Home- Windhoek- Home). You will need to arrive at Hosea Kutako Airport in Windhoek on the 20th November 2018 (PLEASE NOTE: there are 2 airports in Windhoek, you MUST fly to Hosea Kutako). You will be free to depart from Windhoek on the 28th November after 1300. In all cases, you will need to tell Exile Medics when your flights leave and depart.
Visa: At present, there is no visa costs for UK passport holders. Please check with your local Namibian consulate prior to booking any travel that the requirements haven't changed for your particular passport.
Travel advice: See here for FCO advice on travel to Namibia
Application deadline: NOW- places running out fast.
Medical Students/ F1s ✔ Nurses ✔ Paramedics ✔ Physiotherapists ✔ Doctors ✔
They say that the Nambia desert is like the surface of Mars. Ever thought wilderness medicine would take you that far?
Questions? Ask them here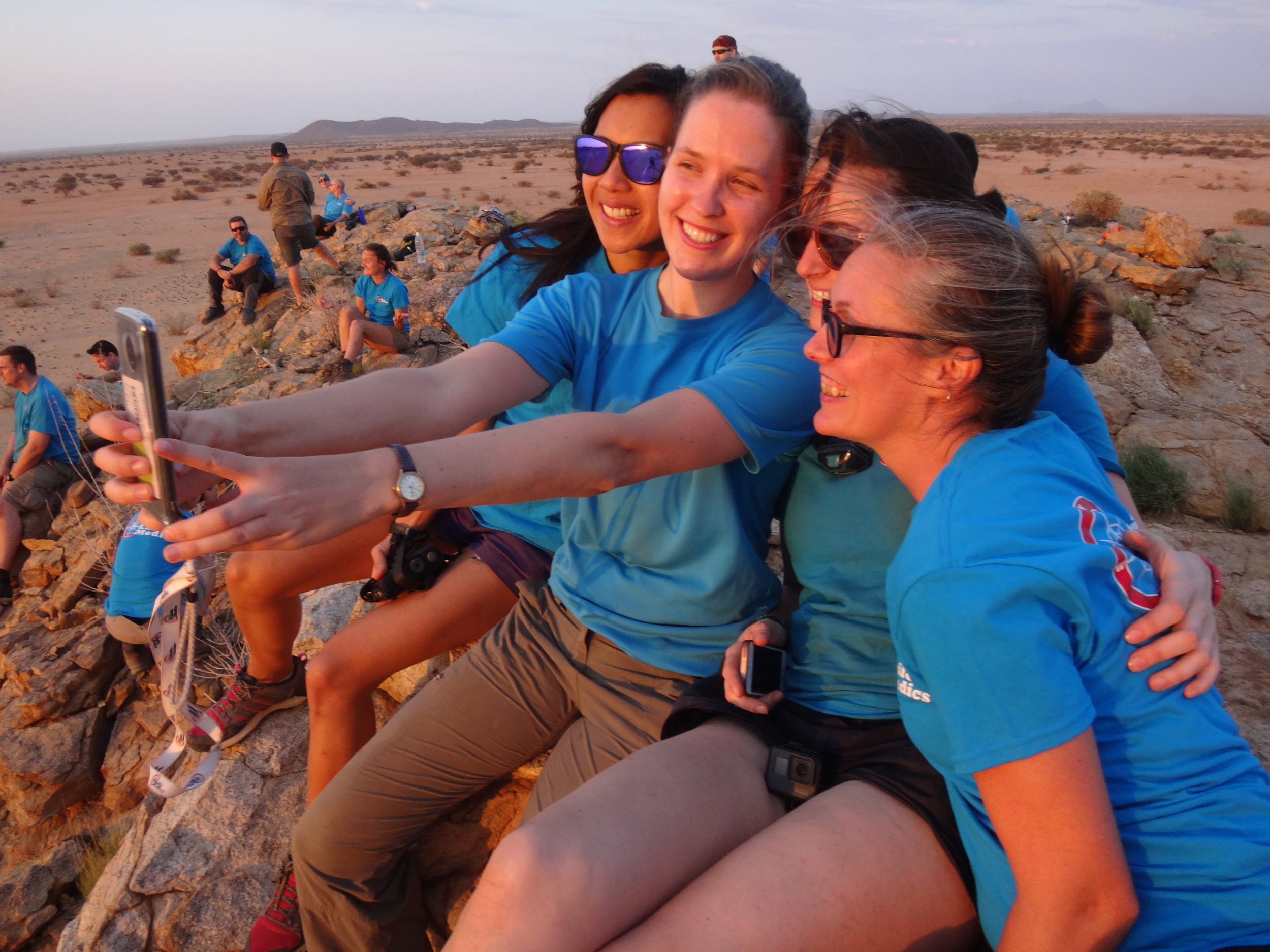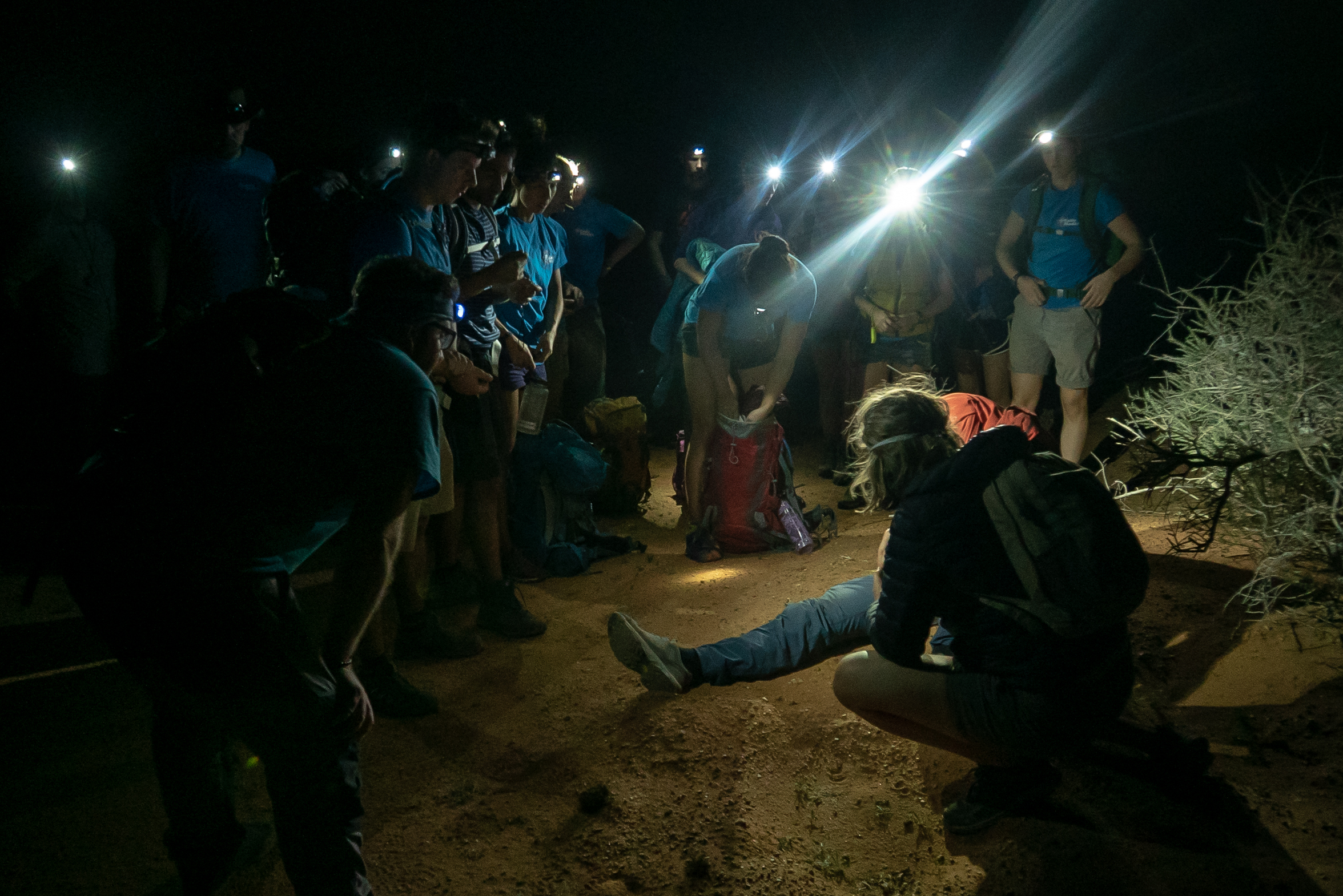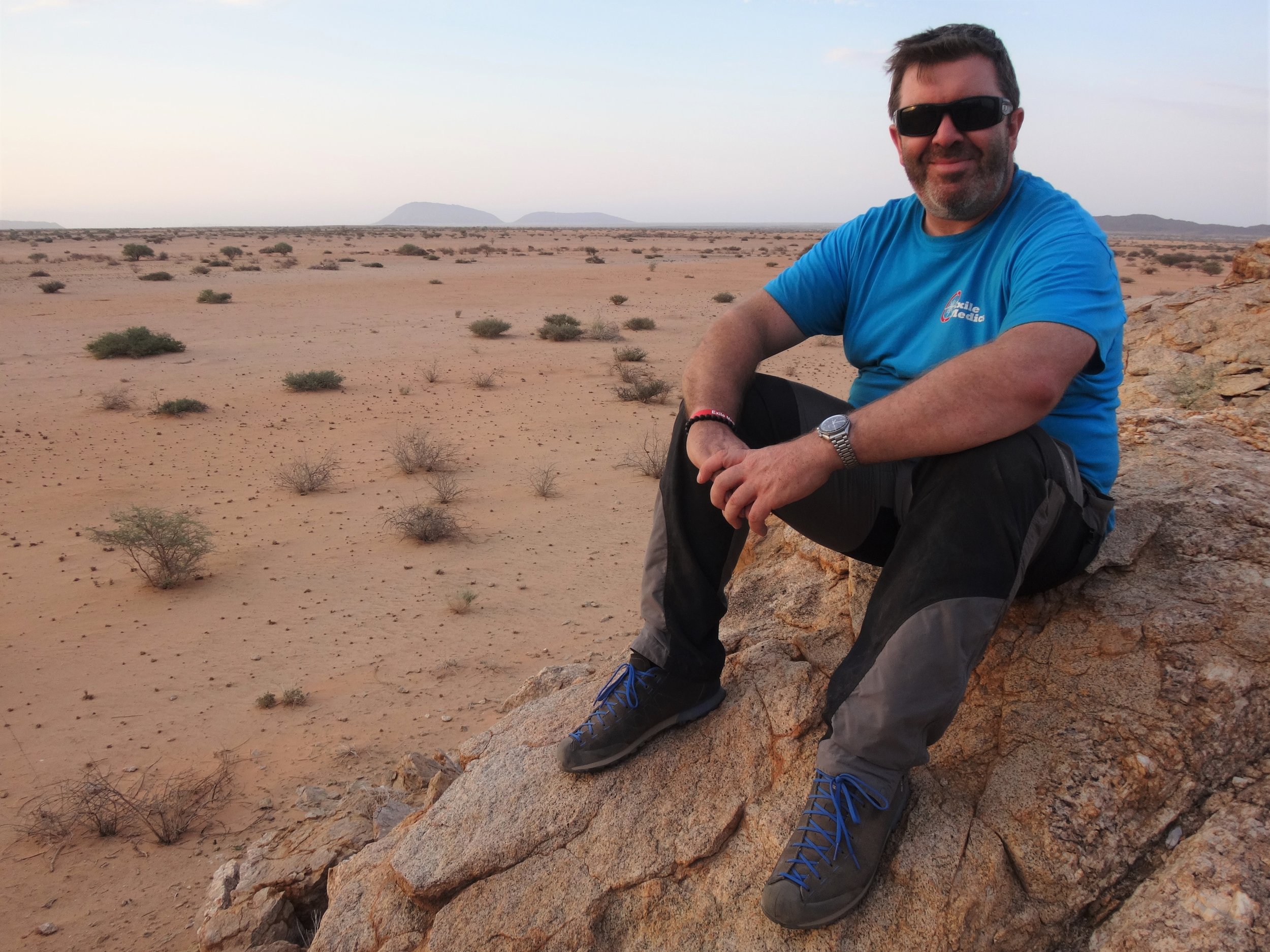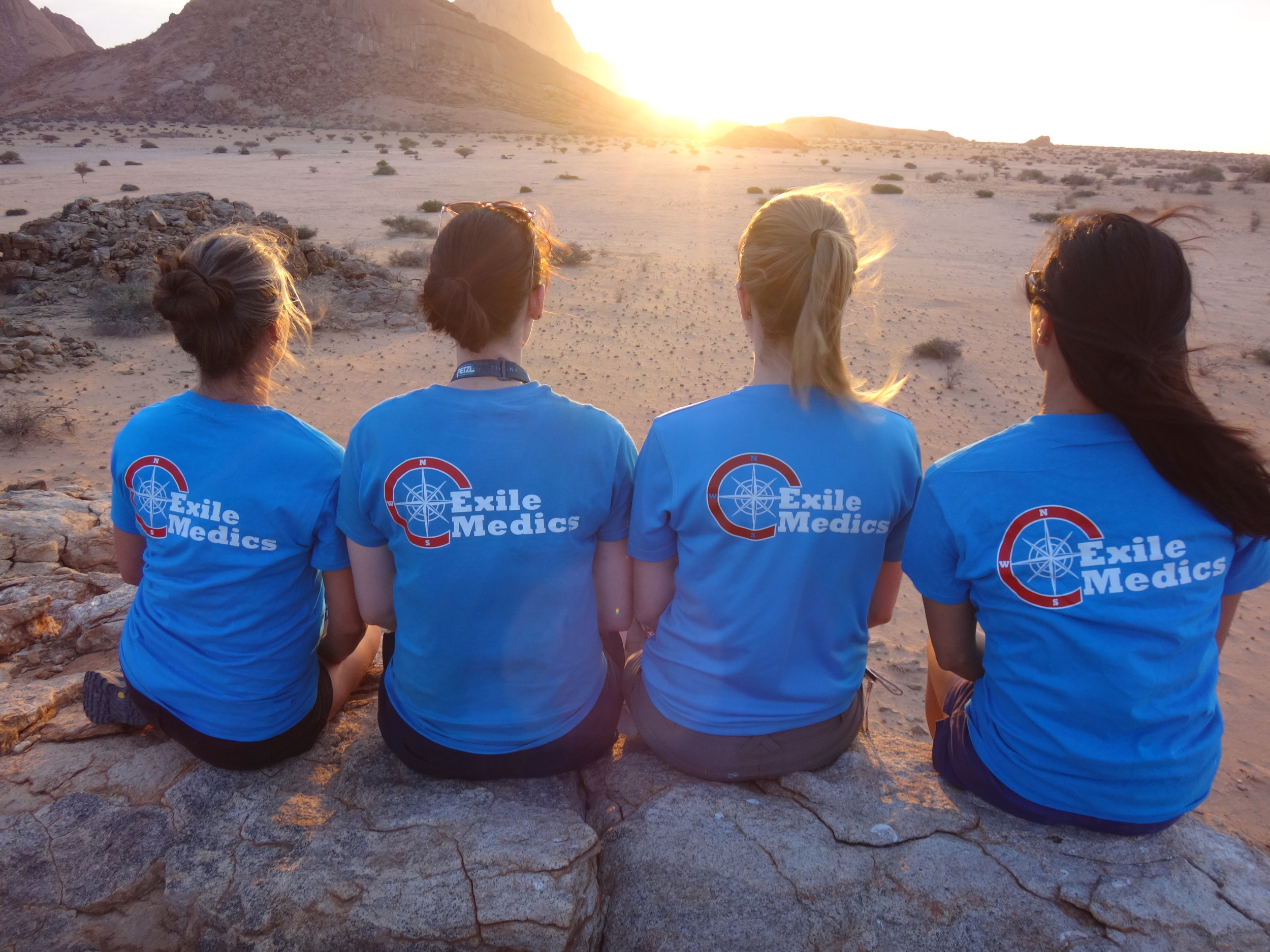 Have a look below to see what candidates from Desert School 2018 thought of their course..
Desert School is a really valuable and unforgettable experience. It's a useful mix of theoretical and practical teaching covering medical and survival skills whilst battling the harsh conditions of the desert.

Desert school was unlike any other medical teaching experience I have had: a unique combination of wilderness and expedition medicine alongside desert survival skills. We learnt through practical experiences including shelter building, navigation and medical evacuation. Every day was well worth its while and really great fun.

Desert school was an exceptionally well thought-out course with interactive and practical elements which will certainly prove invaluable in the future. Very grateful to exile medics for putting on such a course.

What a great experience and such fun with learning in a desert environment, really enjoyed all the practical sessions. Would love to have a knot tying session before the shelter building session to perfect the shelter and hopefully keep it up for more than an hour!!

Its great living working and learning in the hot environment really enjoyed it would love to come back.

This course won't teach you how to survive in the desert…. It will teach you how to thrive and provide excellent medical care where most (literally) burn out. Thanks to Exiles for giving us the chance to put the theory into practice under a 51'C sun while getting sandblasted and then chilling out by cooking steak over fire under the stars!

Awesome course! Perfect mix of survival training, heat environment specific medicine and practical exercises. You absolutely cannot learn these skills anywhere but a desert and working in 50 degrees makes things so much more real. The local expertise was also brilliant, as was the food and drink! Highly recommend!

I loved desert school! Thank you!!